My Conservatory students gave themselves the name the "Clarineteros" at some point. So, here are some of the latest of their many accomplishments. (Por favor, Clarineteros, enviarme sus noticias!) As you can tell, I am proud of them and how hard they have worked!
Pochi (Emmanuel Diaz,) is on the left in this picture from March 2, 2009, at the end of a wonderful master class given by Stanley Drucker for CMPR students. (Also shown are Stanley's accomplished clarinetist wife, Naomi, and me, in the Buffet t-shirt!) The New York Philharmonic played in San Juan during the Casals Festival, and Stanley gave a class that we shall never forget–a really great two hours of orchestral excerpts coaching! Pochi, who won the PRSO second clarinet seat in 1999, just a few weeks after graduation from the CMPR, has just been named substitute teacher at his alma mater, filling in for a couple weeks while Dr. Oskar Espina de Ruiz in on paternity leave. Congratulations to both Pochi and to the new father!!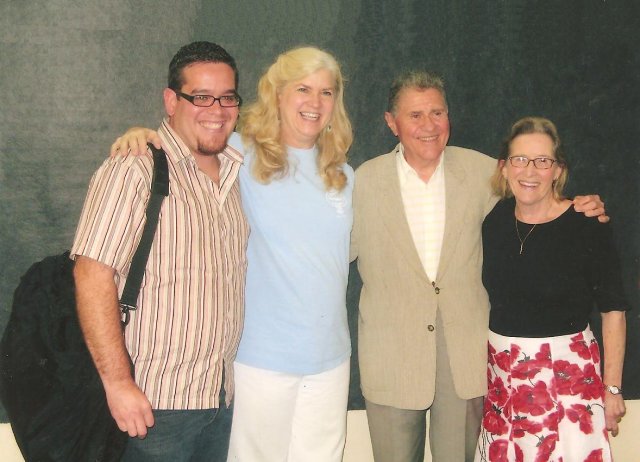 Here we have Yu-Yu (Carmen) Collazo, Jeanny Lopez and Freddy Ramos in a photo from their CMPR days. Yu-Yu earned her Masters in Music Education from Florida International University and has been hired as a clarinet teacher and supervisor in the CMPR's "100×35" project, patterned after Venezuela's famed "El Sistema." Jeanny earned a masters degree in clarinet with Keith Lemmons in New Mexico, and recently married one of my adopted students, the wonderful saxophonist Marcos Colon. Freddy has been accepted at L'Ecole Normal in Paris, and is studying with Guy Deplus.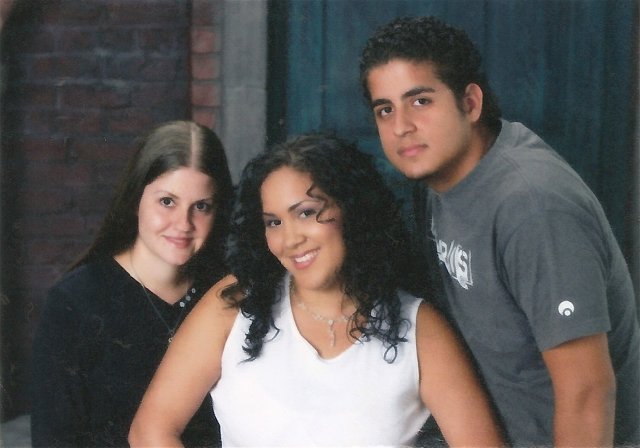 Denise Cardona e-mailed that she is having some of the most wonderful experiences of her life. I await details! Denise is in San Antonio in the Air Force Band there, and was previously stationed in Germany.
Noel Marcano is in the Coast Guard Band in Groten Connecticut, and won second place in the Orchestral Excerpts competition at the ClarinetFest 08 in Kansas City.
Estoy orgullosa de ustedes!!!