Cal State Northridge, August 3-7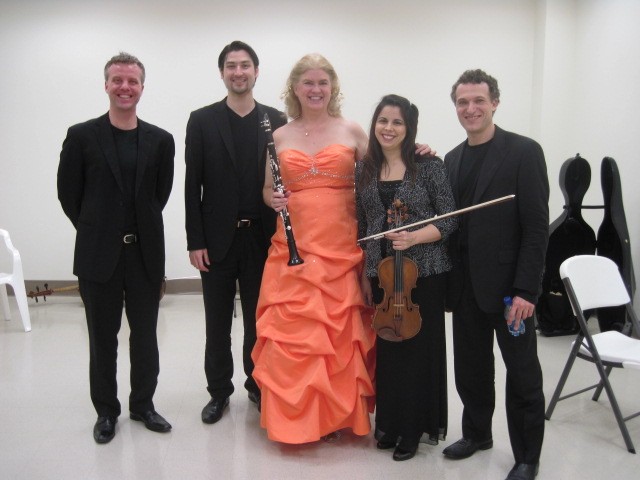 I'll be playing Caribbean music for clarinet and string quartet on Friday, August 5th from 10:30 to 11:00 a.m. First up will be a charming Divertimento by François Bahuaud, a French cellist who has worked in the Dominican Republic for decades. (When I first arrived in Puerto Rico François was acting principal cellist of the PRSO, and one of the few people I could speak with, because I had studied French!) His quintet is a delight! Then, we shall perform three of the five movements of Luis Enrique Juliá's Quinteto, which I played in the 2010 Casals Festival with the fabulous Pacifica Quartet. The composer (who will be present) says the work is a conversation between the strings (representing Luis Pales Matos, a famous Puerto Rican poet) and the clarinet (representing a gorgeous local girl who became his lover.)
I'll hope to see you there!