June 2014:
Seattle visit and a selfie with Professor William McColl (retired University of Washington professor, and first clarinet teacher when the Puerto Rico Conservatory opened in 1960) and his wife Sue. Sue's brother, David Bourns, was the PRSO principal oboist for 38 years! Sue is a wonderful artist and once bassoonist. My teacher at the University of Washington from 1970-72, Bill McColl recommended me in 1975 for the jobs in Puerto Rico; I am forever grateful for his support and faith in me!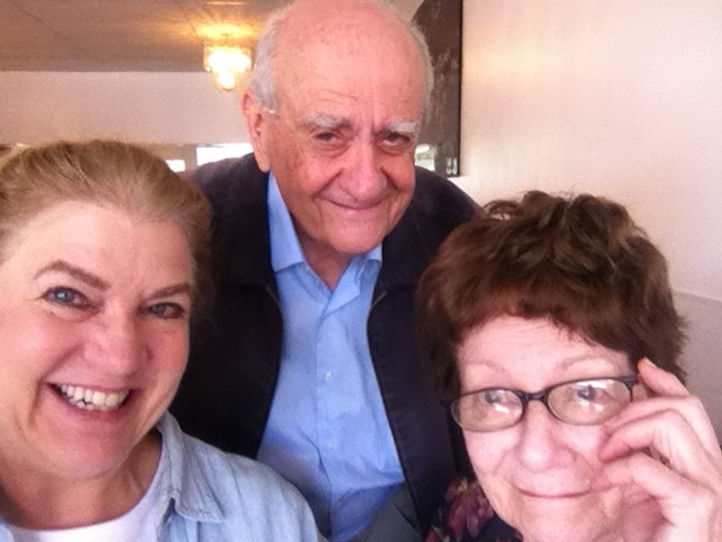 CMPR: June 1st—our first ClarinetDay, given on the 86th anniversary of Robert Marcellus' birth.
May 2014:
PRSO: May 10th, 14th and 17th we play three concerts including all five Beethoven Piano Concertos, with the incomparable Ingrid Fliter. (1 and 3; 2 and 4; Beethoven Symphony #8 and Concerto #5.) Great job, Ingrid!!!!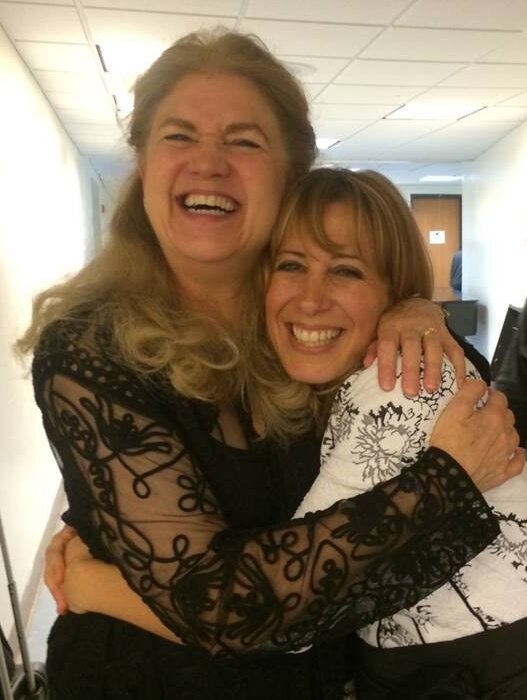 CMPR: May 8th—Victor E. Carrion Morales, junior recital—Debussy, La Fille aux Cheveux de Lin (arr. Viglucci;) Poulenc, Sonata; Jeanjean, Carnival of Venice.
And that day the Coro played in Reinhold Jewelers at Plaza las Americas, one of our sponsors.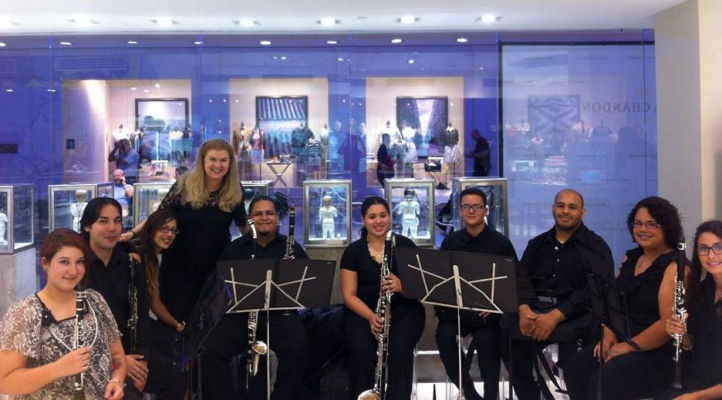 Thanks, thanks again for the support!
April 2014:
PRSO: April 26th—Chavez, Sinfonia India; Ginastera, Harp Concerto with our wonderful Elisa Torres; Shostakovich #6; Miguel Prieto guest conducting.
The 9:30 community at San Ignacio has also been of tremendous support to the Coro! Here we are playing at Easter brunch after mass on April 20th.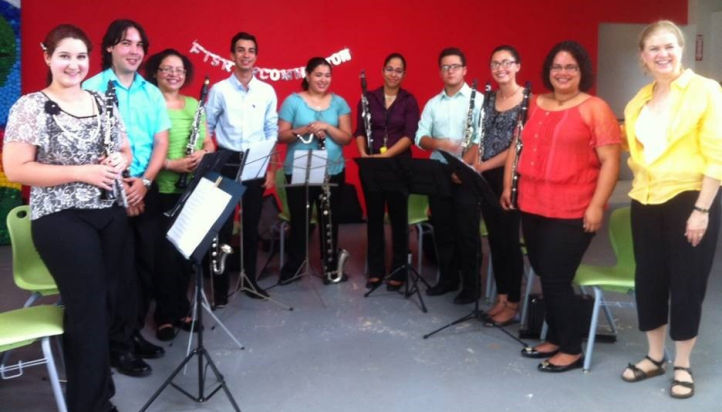 March 2014:
PRSO: March 29th—Gerhard, Bartok, Piano Concerto #3, with Felix Rivera Guzman; Ravel, and Strauss, Till; Colomer, guest conducting.
PRSO: March 15th—closing concert of the Casals Festival, under the baton of Maximiano Valdes: Raymond Torres, Symphonia; Brahms Piano Concerto #2 with the great Andre Watts; and Prokofiev's Alexander Nevsky.
CMPR: March 4th—The Beca Don Jesus Figueroa, Inc. was registered as a non-profit corporation under the Puerto Rico Department of State.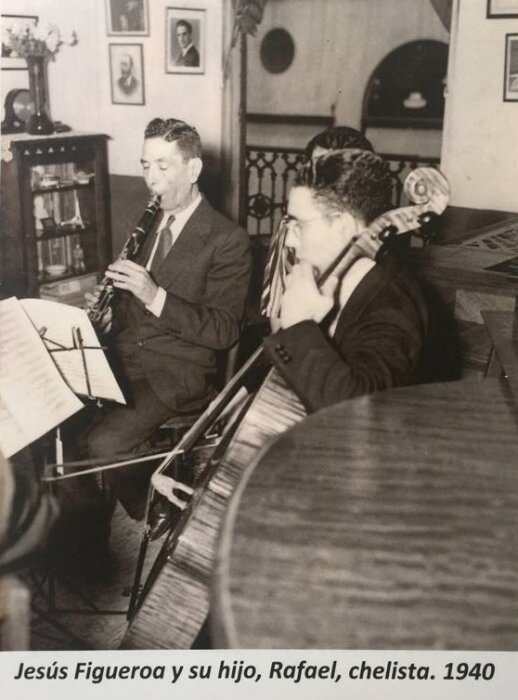 February 2014:
PRSO: Feb. 22—opening concert of the Casals Festival, under the baton of Maximiano Valdes—a work by Ginastera; the Lalo Symphonie Espanol with Joshua Bell, and The Rite of Spring.
January 2014:
PRSO: Jan. 25th—we play a concert of music from video games under the baton of principal violist Emanuel Olivieri to an enthusiastic crowd. The PR Symphony does it all!
CMPR: January seminar–Alberto Guidobaldi brings us his new 3-Minute Rag to read. We could tell from the first reading that this was a very cool piece!