December 2014:
PRSO: Dec. 13th Eli Eban, soloist in Mozart's Clarinet Concerto, with Mahler's 4th Symphony, conducted by Maximiano Valdes. This was Eli's first visit and he has been welcomed yearly since then. A great clarinetist, musician, and gentleman.
CMPR: Dec. 5th Cathy and Bill Hudgins visit Puerto Rico on vacation and offer the clarinet students a rare treat of a master class on orchestral excerpts for two clarinets.
Anthony, Pochi, Veronica, Jonathan, Bill, Cathy, me, Janice, Victor, and Juan, all smiling after a super class in room 210H.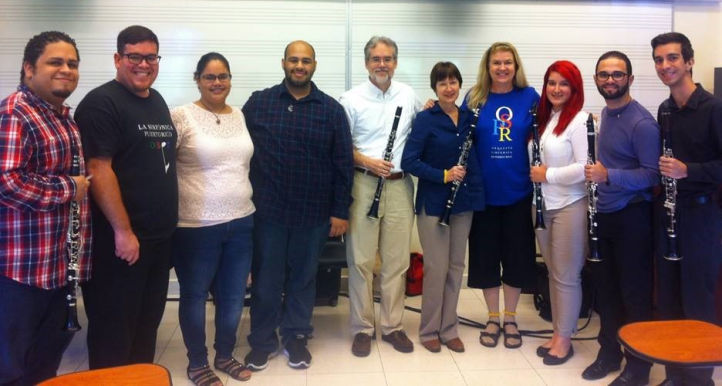 November 2014:
CMPR: Nov. 16th—The United States Coast Guard Band, with our graduate Noel Marcano as soloist, performs at the Conservatory. We are proud of you, Noel!!!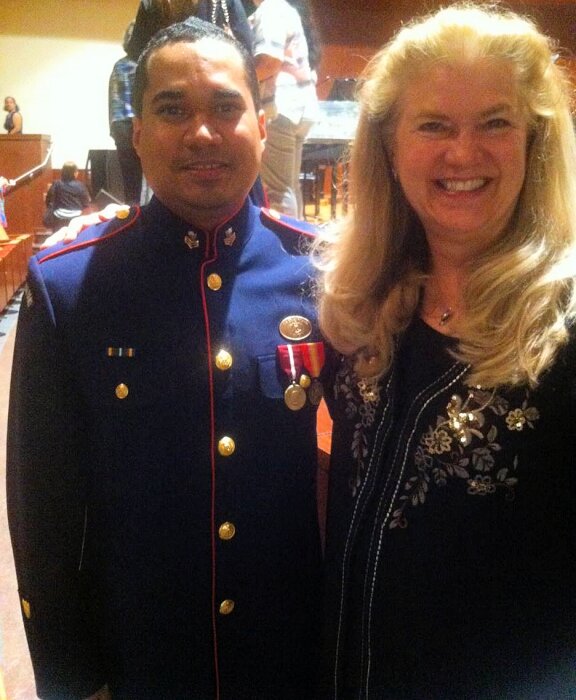 PRSO: Nov. 13 and 15—in the pit for La Boheme at the UPR Theater.
PRSO: Nov. 8th –for the Moldau and Schubert's Great (9th) Symphony. I bought a new Buffet C-clarinet;
It matched beautifully with our new principal oboist, Juilliard graduate Ivonne Perez.
October 2014:
Halloween 2014 in clarinet seminar!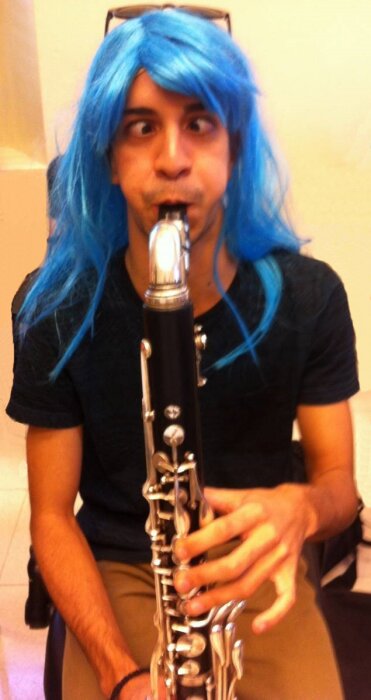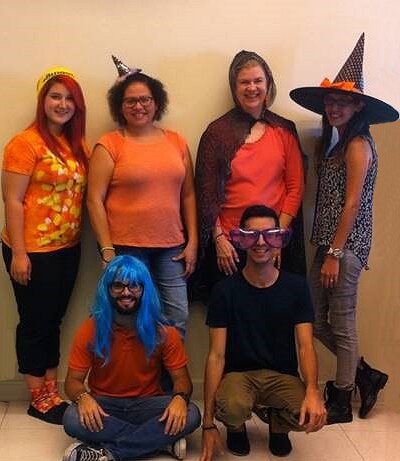 PRSO: Oct. 11—Guillermo Figueroa (Guillermito) conducts Dvorak's 3rd Symphony, the first time I had heard or played this beautiful work.
September 2014:
PRSO: Sept. 11, 12, and 13—We recorded a CD for Naxos of works by Roberto Sierra; one, Beyond the Silence of Sorrows, was later nominated for a Grammy; also included Symphony #3, the Salsa.
PRSO: Sept. 6—we open the 2014-15 subscription season with Night on Bald Mountain, Tchaikovsky Violin Concerto (Quint,) and Shostakovich #5, with Maximiano Valdes conducting.
August 2014:
PRSO: Aug. 23rd—Sierra's 3rd Symphony (the Salsa) opens the Festival Interamericana.
July 2014:
CMPR: the Coro de Clarinetes del CMPR attends ClarinetFest in Baton Rouge, playing a program of works from Puerto Rico on July 31st, including the premiere of Guidobaldi's Three-Minute Rag, written for the occasion. Here is the group, after serenading Bruce Marking and our other Buffet heroes near their exhibition booth.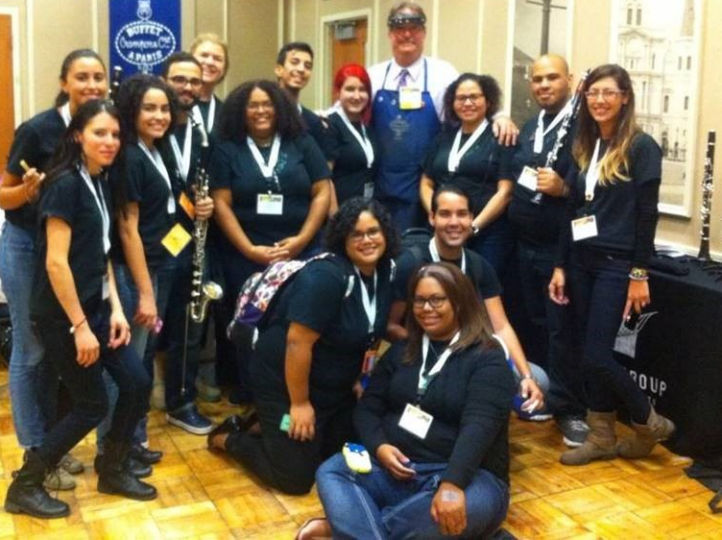 Mariana won a clarinet in a Buffet raffle!! She is shown here with Francois Kloc.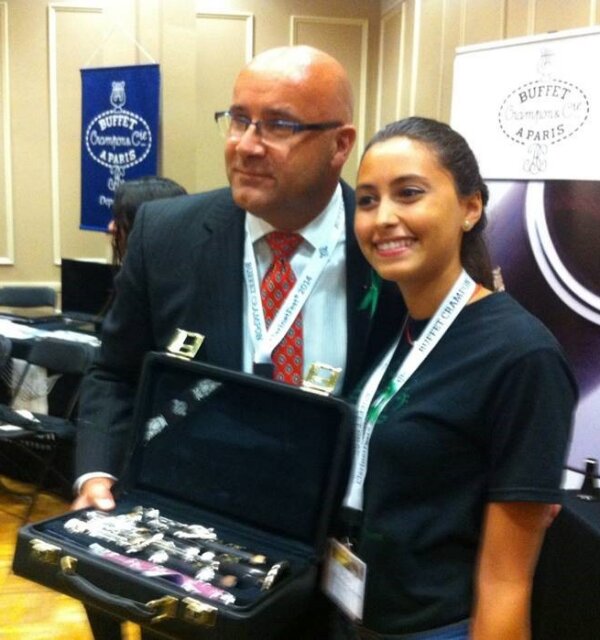 And taking a quick campus tour—we even saw the REAL tiger!