Well, here I am, teaching again!
My successor at the CMPR, Dr. Oskar Espina de Ruiz, accepted the clarinet position at North Carolina School for the Arts in late spring of 2011. The CMPR administration asked me to come back and teach this year (2011-12) to give them time to do a proper search for the next clarinet professor. So, my retirement from teaching has been interrupted by giving classes to two masters students, nine bachelors students in clarinet performance, and two clarinet students in music education. I must admit, I enjoy working with "the kids," but for this year, my website will not get the attention that it has gotten for the past two years. I'll try to post quarterly updates.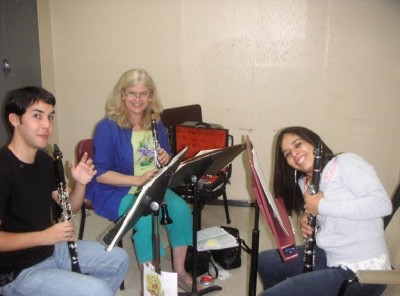 I was the Professor of Clarinet at the Conservatorio de Musica de Puerto Rico from 1975 until September of 2009, when I chose to retire and concentrate on being "just" a principal clarinetist. I miss the students — they taught me so much (starting with the Spanish language!) I was fortunate to work with some very wonderful and talented kids, who are now playing in the Symphony, teaching in schools all over the island, playing in military bands, and earning advanced degrees, among other things. Many of my chamber music students are now my colleagues in the Puerto Rico Symphony.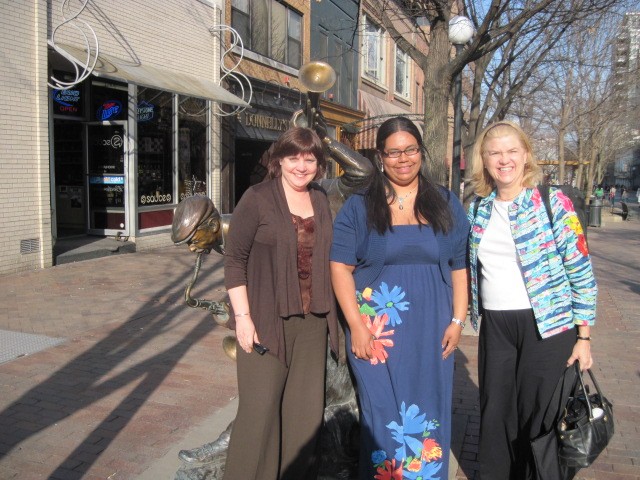 My recordings of the Voxman Selected Studies were made to help with the teaching of phrasing, and if the recordings are listened to, as with the Suzuki Method, they do work!
I am available to give general master classes on standard repertoire and/or orchestral excerpts, demonstrative presentations on the use of the Voxman recordings, and/or chamber music coachings, in English, Spanish, or limited French. Just contact me, and we'll look for a time when I can visit your teaching space!